Sneak Peek for Sunday 02.02.20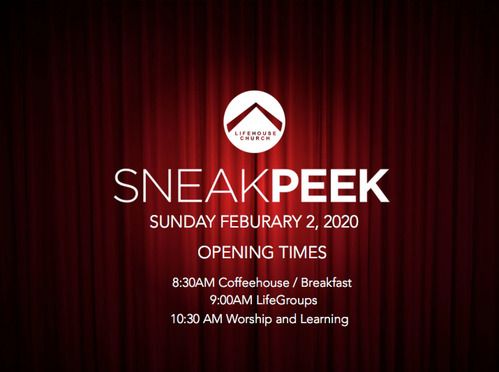 Breakfast at 8:15am - While it lasts
Teaching Title for the 10:30 service
Wouldn't I be amazing if you had some Ruby Slippers (or boots for the guys) and could click your heals 3x times and repeatedly say "there is no place like __________ (you fill in the blank). When you opened your eyes SHAZAM!!! What you wanted became reality. Unfortunately as we all know life doesn't work that way unless your name is Dorthy and you have a little lap dog named Toto. However, God does have a breakthrough that is already set in motion for you and Lifehouse Church. We can pray all we want but we also must position ourselves through a process to receive the breakthrough you are hoping for. You can remain stuck in your unfulfilling situation or you can come and be inspired to position yourself to have a breakthrough in life.
Don't Forget to sign up to serve
If you appreciate the ministry of Lifehouse Church please consider becoming a financial partner to this ministry. Only together sharing our time, talents and treasures can we change our world.